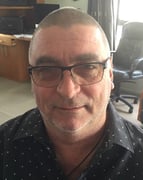 Bryce McFall
Board Member - Chairperson
Bryce, an ex farmer who after an accident in 2002 was left as a tetraplegic at the age of 39. He found keeping a level of fitness and finding sporting opportunities near impossible. Bryce has had positions on School Boards and a Disability Trust and saw Parafed as a way to help others in his situation to be involved in sport. Bryce found that people with physical impairments had very few opportunities to be involved in Sport, and without a provider such as Parafed athletes options are limited.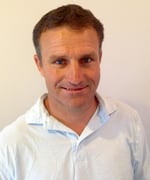 Neil Cudby
Board Member - Treasurer
Neil was injured at 17 playing rugby, where everything revolved around the sport and achieving at numerous levels. Being involved in sport post-injury has balanced and enabled Neil's success in gaining tertiary qualifications, running a business, playing and coaching provincial sport, being a family member and a father. All of this coming together has taken him to one of the highest points any tetraplegic has been on a hand cycle, cycling 1000 km's from Lasa, Tibet to Kathmandu, Nepal and to over 5000m above sea level at Everest base camp. This is what sport and being involved in sport has done for Neil and why he would like others to have these opportunities too.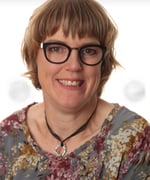 Stacey Roche
Board Member - Staff Liaison
An active sportsperson throughout her life, Stacey believes sport is the vehicle for social change. Having cerebral palsy, Stacey has a unique perspective on the world of disability sport. Throughout her child and adulthood, she participated in many different sports - inclusive and segregated, the pinnacle of which was when Stacey captained the New Zealand Boccia Team at the Sydney 2000 Paralympics where they placed 4th. She attended Waikato University and has a Bachelor of Arts degree, majored in education. Stacey was employed by the Halberg Disability Sport Foundation for 11 years and is very passionate about making more sporting opportunities possible for everyone.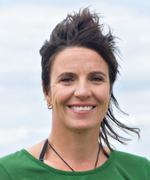 Amanda Lowry
Board Member - Deputy Chairperson
Amanda is a physically fit and very active woman. In 2013 she broke her neck diving off her surfboard. Her injury and subsequent tetraplegia dramatically changed how she lived her life. Amanda, while learning the challenges of tetraplegia, realised that sport was something that made life in a wheelchair a little easier. The physical release and fulfilment of swimming, and the intensity and camaraderie of wheelchair rugby, have helped her and her young family begin to create a 'new normal'. She is now a strong advocate for disabled persons to have these opportunities available to them. Focused on bringing positive change she has become a member of various disability boards and committees in the Bay of Plenty.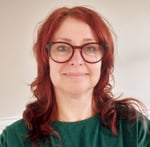 Sara Mills
Board Member - Youth Advisor
Originally from Tamaki Makaurau Auckland, Sara has lived in the Bay since 1992. Sara is a Physiotherapist by profession and after many years working in health both public and private, moved out of this to raise her kids whilst assisting her then partner with their own business. She has found her zone working in education for the past 10+ years, where the emphasis is on inclusion and championing students of diverse function. Sara is really keen to see all young people active and engaged in regular physical activity and recreation in their local communities without barriers. Sara is a proud mum to two grown children and has always been involved in sports from school age though its a lot more casual and low key nowadays! Sara has volunteered at Halberg Games for many years and has previously coached netball for years 5-10. Sara is excited to be involved with Parafed with a focus on tamariki and rangitahi.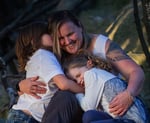 Originally from Kaimaumau in Northland, Nikki has lived in the bay for 20 years and is a mum of 2. Nikki is a registered nurse who prior to her injury ( incomplete tetraplegic) in 2017 worked as a public health nurse then as a family violence and child protection coordinator at Te Whatu Ora (formally known as BOPDHD). Nikki has always participated in sports throughout her life including soccer, water sports and snowboarding and really missed sports post injury. She now plays wheelchair rugby and loves being part of a team again as well as the thrill and freedom the game provides. Nikki's son has a mild disability which has meant they have shared and benefited as a family from the opportunities Parafed provides.It is a privilege to now be part of the board supporting sporting opportunities for other people with disabilities.